Cardiovascular Medicine Research
Overarching Strategic Theme
The research and academic aspects of our clinical programs are being developed in close connection and alignment to the development of their clinical/patient care aspects. This parallel development is mutually beneficial both to the research potential and the clinical/patient care potential. One feeds positively to the other in a full circle configuration.
We have a long history of building clinical programs of excellence to better treat our own patients and at the same time advance a whole clinical field bringing benefits to patients beyond the boundaries of our institution and state. Some of those include: 
Defined Role of EP Studies and EKG Holter in Arrhythmias
Defined Myocarditis Diagnosis & Therapy
Gene Discoveries: Cardiomyopathies, HHT, Supravalvular Stenosis and many others
Pioneering Mechanical Circulatory Support: IABP Development ('60s–'70s) + First Total Artificial Heart ('60s–'80s - Read More), + Continued Driver of Innovation in the field.
U.T.A.H. Cardiac Transplant Program: Driving Innovation since 1985 +  one of handful programs worldwide > 1500 transplants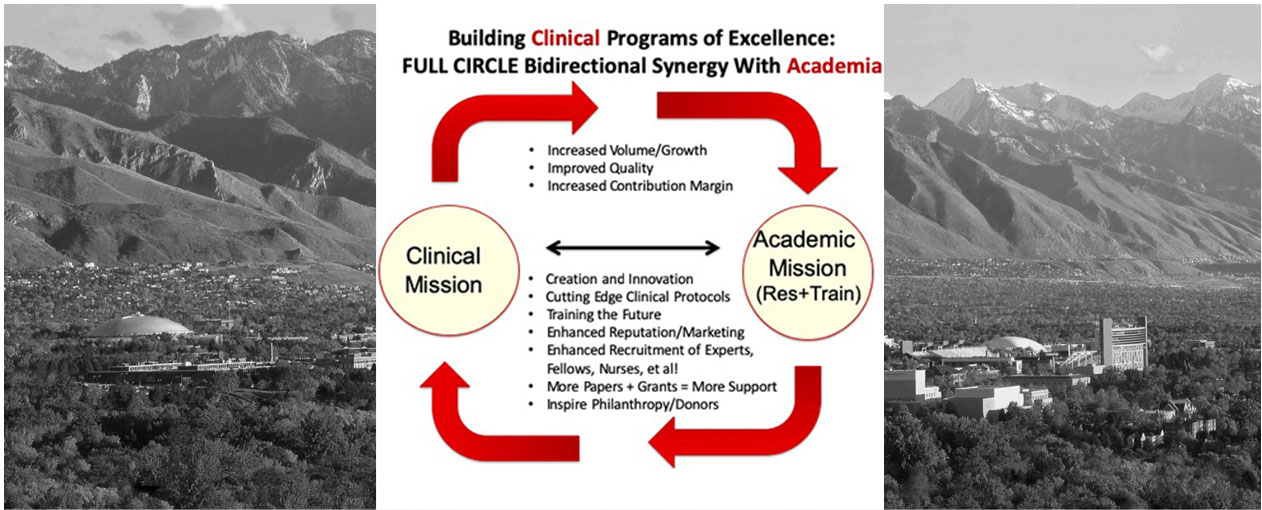 Utah's Innovations & Contributions to the Cardiovascular Field

History Keeps Repeating Itself!
More to come! On-going innovative work in several CV fields. Join us!
Current Research Opportunities