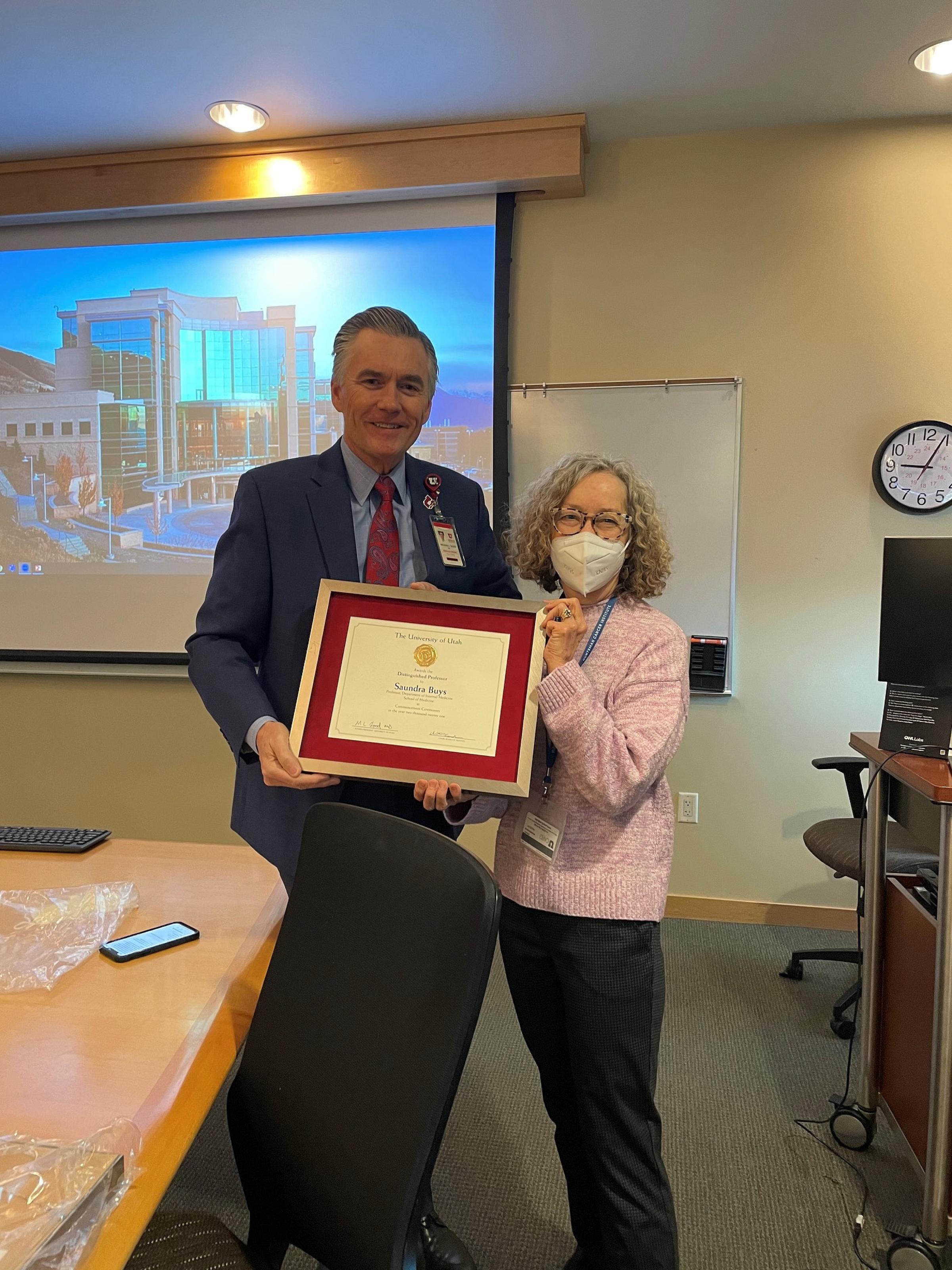 Dr. Buys received the Distinguished Professor title in July 2021. We congratulate her today on receiving the physical award plaque to mark her achievement. 
Dr. Buys has been a faculty at the University of Utah since 1984. She has cared for patients with all types of cancer since 1982 and specializes in breast cancer. She is co-leader of the metastatic breast cancer support group at the Huntsman Cancer Institute.
The rank of Distinguished Professor is reserved for selected individuals whose achievements exemplify the highest goals of scholarship as demonstrated by recognition accorded to them from peers with national and international stature, and whose record includes evidence of a high dedication to teaching as demonstrated by recognition accorded to them by students and/or colleagues. 
Thank you to Dr. Buys for her outstanding contributions to the University of Utah, and congratulations on this incredible achievement!