Antibiotics save lives. But to effectively treat infections with minimal side effects and rein in the spread of antibiotic resistance, their use must be carefully managed. Choosing the right drugs and deciding how long to use them can be complex—but University of Utah Health's Antimicrobial Stewardship Program is here to help.
To select the best antibiotics for their patients and decide how long to use them, doctors must consider their patients' conditions and test results. In addition, they must also take into account the types of microbes circulating in the local environment and the latest clinical guidelines about antibiotic use.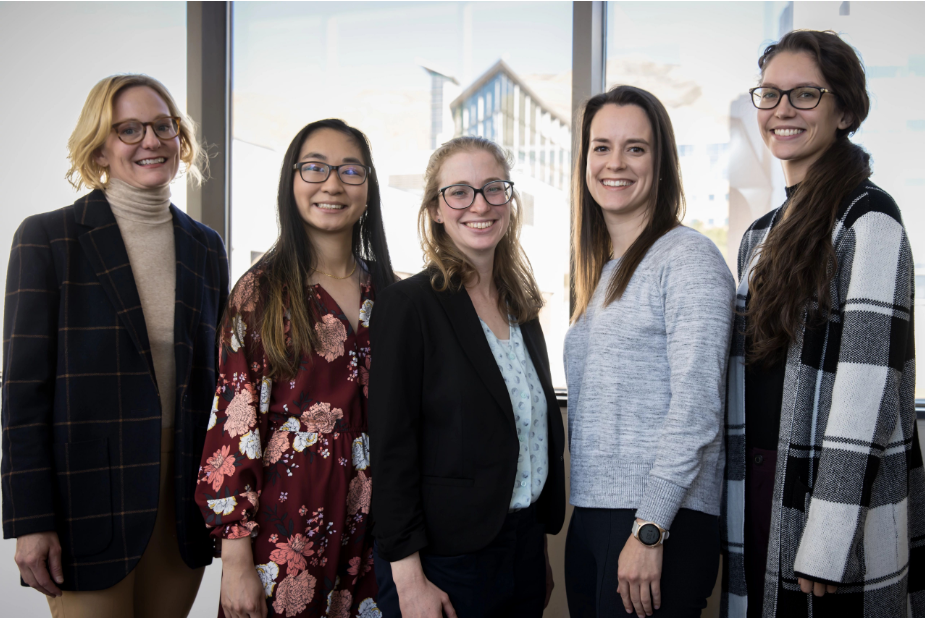 "No one can be expected to know the specifics of all these different pieces," says Emily Spivak, MD, an infectious disease specialist and co-director of the hospital's Antimicrobial Stewardship Program. That's where her team comes in. "There are a lot of things involved in taking care of patients in the hospital. We want to be there to make providers' jobs easier and be part of the team to help take care of the patients better."
Spivak says antibiotic stewardship programs are essential to improve the quality of patient care in any hospital. Antibiotics must be used judiciously to limit potential side effects, such as kidney damage or liver problems, and reduce the likelihood that patients will develop secondary infections, including infections with drug-resistant pathogens.
Likewise, selecting the right antimicrobial drugs and using them only as long as they are needed helps limit the emergence and spread of drug-resistant strains of microbes. This is critical for ensuring that our current arsenal of antibiotics will continue to be effective tools for fighting infection.
But, according to the Centers for Disease Control, at least 30 percent of the antibiotics prescribed in acute care hospitals in the U.S. are unnecessary or suboptimal. Abundant evidence shows that by promoting responsible antibiotic use, stewardship programs improve patient safety, decrease antibiotic resistance, and reduce health care costs, Spivak says.
At U of U Health, the Antimicrobial Stewardship Program is run by Spivak, infectious diseases specialist Hannah Imlay, MD, and infectious diseases pharmacists Karen Fong, Sage Greenlee, Ali Earl, and Brandon Tritle.
They are responsible for developing and updating University of Utah Hospital's guidelines for diagnosing and treating common infections, based both on current science and analysis of the hospital's own antimicrobial resistance trends. They routinely monitor antibiotic use within the hospital and will provide feedback to providers when they identify opportunities to improve prescribing practices.
Education is an important part of the group's mission, and Spivak encourages University Hospital staff to take advantage of her team's expertise and the tools and information available on its Antimicrobial Stewardship Program Pulse site​.
Someone from the team is always available via email or pager to field questions about diagnosing and treating infections.
"We're really just trying to always do the right thing for the patients, and we view ourselves as a resource," Spivak says.