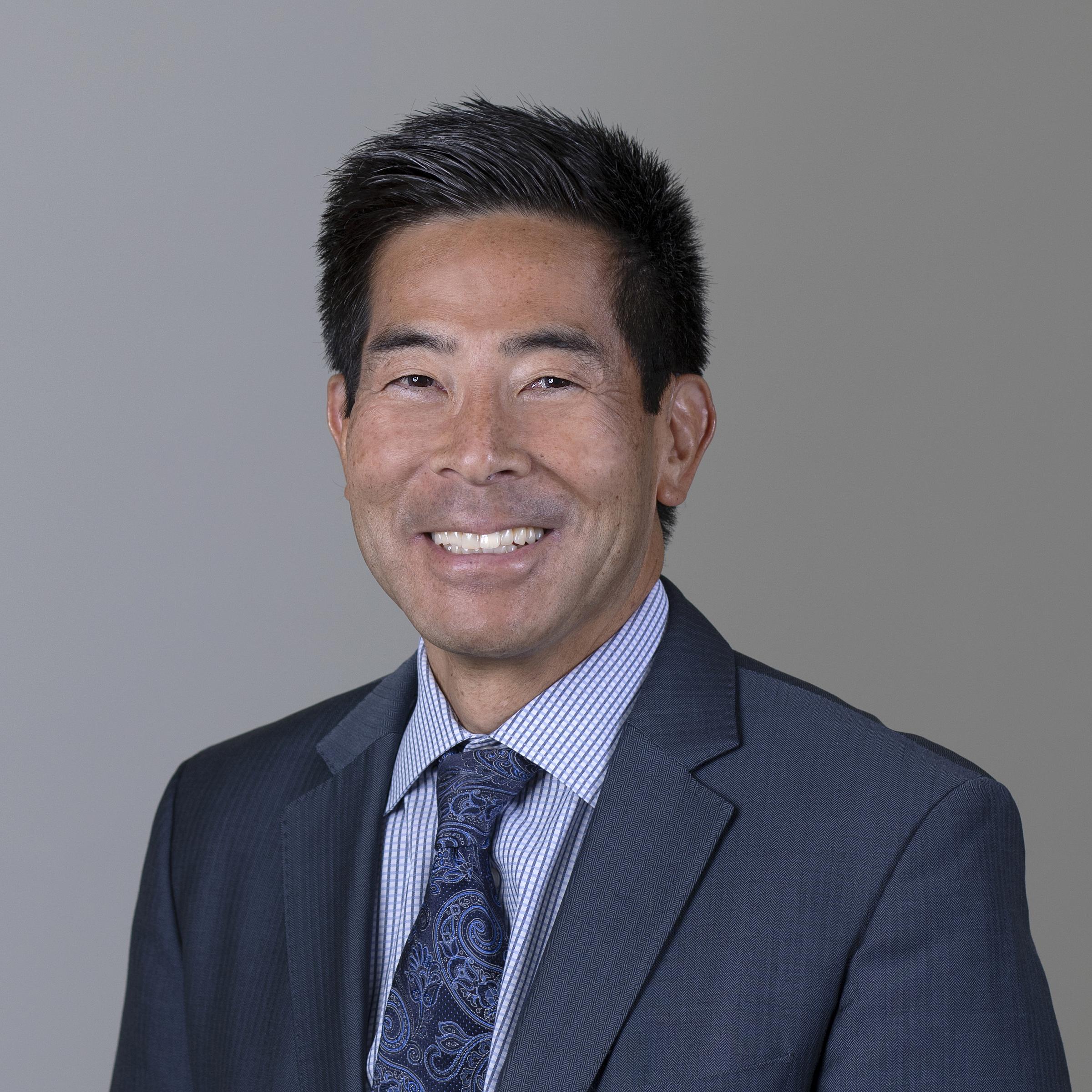 Greetings from Dr. John M. Inadomi
I would like to welcome you to the Department of Internal Medicine's website. Here you will learn about our faculty and staff, our mission, and our values and aspirations.
We believe in "Medicine Elevated"
The University of Utah Department of Internal Medicine advances health through excellence in each of our core domains: education, patient care and discovery, through inspiring engaged faculty, encouraging innovative thinking, and building collaborative partnerships. We will succeed in our mission through expression of our values, which include quality; patient-centeredness; innovation; curiosity; diversity, equity and inclusion.
The Department of Internal Medicine at the University of Utah has a rich history. In 1943, Dr. Maxwell M. Wintrobe, a world-renowned hematologist who was awarded the first extramural grant from the National Institutes of Health (NIH) became the inaugural chair of the department. Dr. Wintrobe's leadership embodied the tripartite mission of academic medicine of patient care, research, and education that remains the foundation of the Department of Internal Medicine.
Today, the Department of Internal Medicine is the largest department at the University of Utah with more than 430 faculty across 12 divisions focused on providing clinical services that are safe, effective, patient-centered, timely, efficient and equitable. We are committed to providing the highest quality of patient care: in a recent national survey of 650 outpatient medical practices, 109 of our Internal Medicine providers scored in the Top 10 percent in Exceptional Patient Experience, with 86 providers scoring in the Top 1 percent.1 University of Utah Health has been ranked in the Top 10 institutions nationally for patient satisfaction by Vizient for 11 consecutive years.2
Discovery is a foundational pillar of the Department of Internal Medicine. For more than 75 years, our faculty have found life-sustaining and preventative research breakthroughs, including creating the artificial heart, artificial kidney, and dialysis. Our faculty have also discovered genes linked to breast cancer, colorectal cancer, and other diseases. Currently, sponsored research in the department represents approximately one-third of the total extramural dollars awarded to the School of Medicine. We exemplify a collaborative spirit within the University of Utah, maintaining strong research partnerships with the Salt Lake City VA, Huntsman Cancer Institute, Intermountain Health Care and other internal initiatives within the University such as the Molecular Medicine Program, Immunology, Inflammation & Infectious Diseases Initiative and the Utah Genome Project. We are committed to improving our national reputation for excellence in biomedical discovery by investing heavily in our research infrastructure, recruiting exceptional scientists, and enhancing the pipeline of our internal scholars. We value collaborative and multi-disciplinary research that spans fundamental mechanisms of disease and translational discovery, to testing of novel diagnostics and therapeutics, and dissemination through health-services and implementation science.
Our department plays a major role in education for the medical school, providing 26% of all the teaching for students. We also train 21% of all residents and 40% of fellows within the School of Medicine. Our faculty, along with the support of nearly 245 adjunct faculty support the training of our 130 residents. Our residents are well-prepared for the next step, with 100 percent pass rates on the American Board of Internal Medicine Certifying Exam for the last four years.
My personal journey has taken me through several institutions that have provided me a broad perspective of academic medicine, and through this lens it is clear that the University of Utah is a world-class institution with aspirations to achieve even greater excellence in our foundational goals of enhancing the patient-care experience, optimizing the health of populations, improving the value of healthcare, and training the next generation of superb clinicians and scientists. The culture of collaboration, the embracement of innovation, and our "can-do" attitude provide a fertile ground for advancing our academic goals. I am excited and honored for the privilege of serving as Chair of the University of Utah Department of Internal Medicine and look forward to leading our exceptional faculty, staff and trainees who truly embody "Medicine Elevated."
If you would like to read more about my personal journey as a physician and as a leader, I encourage you to read my biography, which was published by the American Gastroenterological Association (AGA) ahead of my assumption to the role of AGA President in May 2021. 
1- Based on a 2018-2019 Press Ganey survey of 650 United States outpatient clinics